10 Positivities in 2021
More stories from Lindsay Uba
2020 has been a rough year. It changed a lot of things — schooling, clubs, sports, things we do every day — and some in a negative light.  Here are 10 things that came or will come in 2021, hopefully giving you optimism for this year.
1. COVID Pandemic Coming to an End
Yes, this is the main cause of all these unfortunate adjustments. But with vaccines and places opening up, we're hopefully seeing the coronavirus pandemic coming to an end. In an interview, Dr. Fauci, an American physicist/scientist and immunologist, stated that we could reach herd immunity by the start of fall and "normality" by the end of 2021. What does this mean?
Herd immunity/community immunity is a term used when a big part of a population has immunity to a specific disease. Mayo Clinic, a nonprofit academic medical center,  explains it well, saying, "As a result, the whole community becomes protected — not just those who are immune" because the spread will be more unlikely. They get more into detail on achieving herd immunity and slowing the transmission of corona if you're interested in that. So, Dr. Fauci is saying that by the end of summer we'll get to a point where a large population of immune people so at the end of this year, hopefully, things will go back to before: more open places, traveling, and best of all, hugs.
As for vaccines for us middle schoolers, yeah… that won't happen in the near future. Mayoclinic explains that the Pfizer vaccines are for people 16 and older while CDC explains that the Moderna vaccine is for adults 18 and older. Even the Colorado COVID-19 website doesn't allow children 15 and under to be vaccinated, A.K.A. the general public. People who don't fit the "general public" like those with high-risk conditions, healthcare workers, and elderly people receive vaccinations in earlier phases.
Currently, we're in phase 1A and 1B.1 where high-risk and moderate-risk healthcare workers, Coloradans 70+, and first responders are the only ones who can receive a vaccine. The next phase, 1B.2, explains that vaccines will be distributed to Coloradans 65-69 and pre-K-12 educators and childcare workers in licensed child care programs. This means that teachers, subs, staff, drivers, and other support services that relate to child care can receive the vaccine sometime soon — or at least within winter.
2. 2020 Tokyo Olympics
The Tokyo Olympics were supposed to happen last year.  However, they were postponed because of this whole pandemic.   The good news is that the Olympics are set to start Friday, July 23 and end on Sunday, August 8. There will be around 45 sports ranging from weightlifting to sailing. More information about this year's summer Olympics like the torch relay, events, or other things, will be on their site.
As for the Tokyo Paralympic Games, they will be held this year from August 24 through September 5. For the Winter Olympics, the Bejing 2022 Winter Olympics will be held next year from February 4 to February 20. The next Olympic Games will be held in Paris, France 2024 and the next Winter Olympics will be held in Milan, Italy 2026.
3. Super Bowl LV
"It takes all of us." That's the message of unity, friendship, and togetherness from all across our nation. That's the message of what we should strive for. That's the message of the NFL's 2020 season.
On Sunday, February 7, Superbowl 55 between Kansas City Chiefs and Tampa Bay Buccaneers in the Raymond James Stadium showed in Tampa, Florida. It was Superbowl's third time in the stadium and the fifth time it's held in Florida.
Of the around 66,000 seats, around 25,000 were occupied with fans while 7,500 were filled with health care workers. Another 30,000 fan cutouts filled the other seats. Of those 30,000 cutouts were some celebrities like Billie Eilish, Bernie Sanders, and Guy Fieri.
The pre-show featured poet Amanda Gorman. You may recognize the name as she was the poet who recited her original poem, "The Hill We Climb" in this year's inauguration ceremony. Gorman's new poem talked about 3 honorary captains: marine veteran James Martin, educator Trimaine Davis, and nurse manager Suzie Dorner. She was the woman who also participated in the coin toss. As always, we heard our national anthem, this time sang by R&B singer Jazmine Sullivan and country singer Eric Church. Their halftime show featured Canadian artist, The Weeknd. He is best known for one of his number one singles, Blinding Lights. His performance was amongst the unpreoccupied stands.
As for the advertisements — A.K.A. the best part — they featured names like Pringles, Tide, Chipotle, Huggies, and DoorDash. Bigger names like Hyundai, Coco-Cola, PepsiCo, and Coke sat this one out. According to MarketWatch, "…parent companies claim to be shuffling their playbooks for several reasons, such as reallocating their ad spending toward COVID-19 relief, or reevaluating the best way to use those millions as the pandemic continues to take an enormous human and financial toll."
However, some smaller branches of the companies like Mountain Dew, which is under PepsiCo, and Budweiser, branched under Anheuser – Busch ABI, still took a spot in the Superbowl commercials. Some companies like Avocados From Mexico and Coco-Cola took a break completely — mainly because of marketing priorities.
4. Space Advancements 
Perseverance
Monday. Monday, February 18. This is the estimated date of when the Perseverance rover will land on Mars. The name, Perseverance, was chosen by 7th-grade student Alexander Mather who applied in a "name this rover" contest. The Virginian student explained that rovers in the past were named after qualities humans possess. However, he writes, "…if rovers are to be the qualities of us as a race, we missed the most important thing. Perseverance."
Its goals are to find ancient life, find samples, and test oxygen production. Perseverance, otherwise known as Percy, will land in Jezero Crater since scientists believe that it was once filled with water and was most likely livable in the past.
This vehicle was launched on July 30, 2020, taking about seven months to get to Mars. Since Percy was released during the pandemic, the Rod of Asclepius symbol was placed to show appreciation for healthcare workers as it's associated with medicine and health.
James Webb Telescope
The James Webb Space Telescope is BIG news in the space community — even bigger than its name. JWST for short is an orbiting telescope that allows viewers to see close and distant celestial objects because of something called infrared light. It is the successor to the Hubble Telescope as its goals were inspired by Hubble's but their abilities are different. According to NASA, JWST is the largest and most powerful/complex space telescope that "… it has to fold origami-style to fit in the rocket and will unfold like a 'Transformer' in space." Its objective is to study and capture images of the births of present stars, planetary systems, and galaxies and compare them to the first ancient stars and galaxies. JWST will launch Sunday, October 31 this year.
5. Eclipses
Solar Eclipses
As normal, two solar eclipses will happen this year. The annular eclipse will occur on Thursday, June 10 and is visible at Northern Canada, Greenland, and the north of Russia Far East. In the northeastern U.S. and Canada, a partial eclipse can be seen from around 5-6 in the morning eastern daylight time (EDT).  This year's annular solar eclipse will pass over the North Pole which, according to Wikipedia, is "…the only such eclipse in 21st century." It will look as if the moon's diameter is smaller than the sun's, making the eclipse appear like a golden ring. 
The second solar eclipse this year will be a total solar eclipse on Saturday, December 4. Its path will be from East to West across West Antarctica. Total solar eclipses will look as if the moon's apparent diameter is bigger than the sun's, creating a silver-colored ring.
Lunar Eclipses
And, as normal, there will be two lunar eclipses occurring this year. The total lunar eclipse, also known as the blood moon, will happen on May 26. It'll be visible in some parts of southeast Asia, all of Australia and Oceania, most of Alaska and Canada, most of South America, and all of the lower 48 states — which I believe, includes us. What's notable about this year's eclipse is that it will be the first total eclipse since the 2019 lunar eclipse. The moon will appear to have a red tint because of the Earth bounces away blue light, making red light pass on to the moon. This image explains it well.
The second lunar eclipse will be a partial one on Friday, November 19. It will be visible in Asia, Australia, America, and some parts of Alaska and Hawaii the day before. The moon will appear having a portion shined by the sun while the other, not.  This picture portrays it well.
6. Pokemon's 25 Anniversary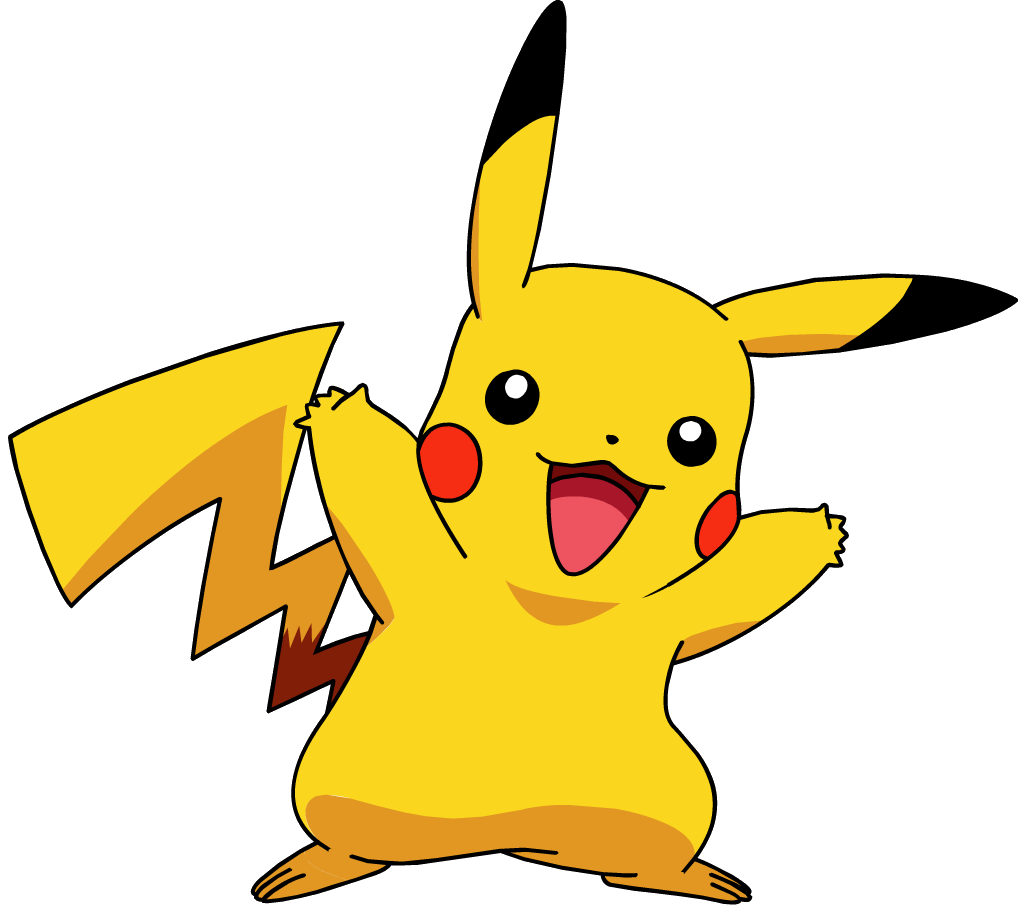 Pokemon lovers! I got special news: Pokemon's 25 anniversary is this year!
But what does this have to do with you?
The Pokemon team has announced that they'll be doing and releasing special stuff throughout this year to commemorate their 25 years.  Some examples of what they're releasing are themed collections of Pokemon TCG, oversized collectible cards, and celebrations in their animations and games. They're also teaming up with Universal Music Studios and other big named music artists like Katy Perry to release a bunch of new songs. Their website also explained that they're working with other brands like McDonald's, Scholastic, and Mattel to release a lot more merch and promotions throughout 2021.
For a bit more information, go to their website where they have a fun video to celebrate.
7. The United Nations Meet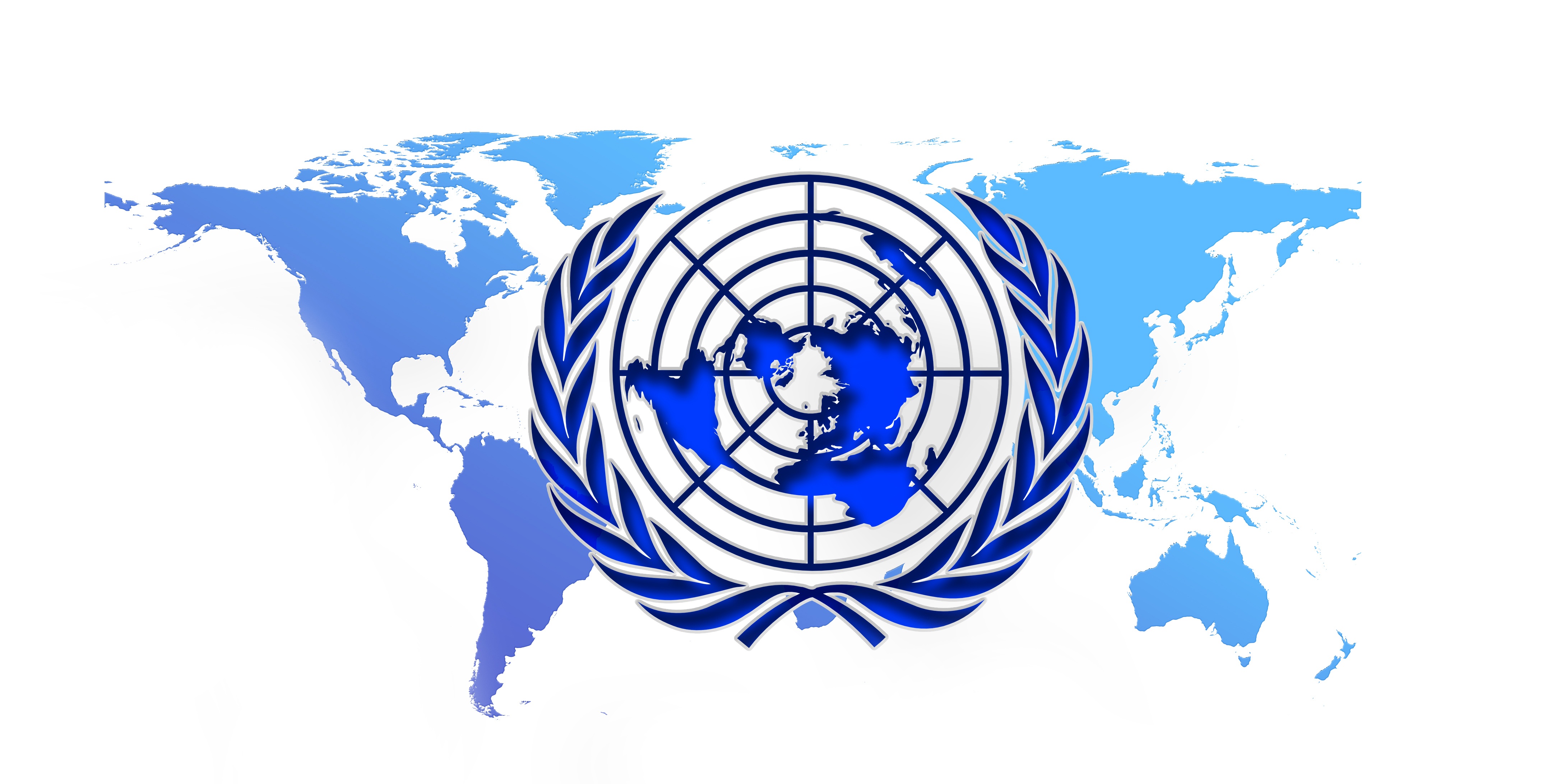 This year, the United Nations (UN) will meet from November 1 to November 12 for their Summit, which was postponed from COVID-19. UN Secretary-General António Guterres will talk about transforming the way we produce and consume food in this year's Summit.  In short, he'll be talking about food systems, which is a term to describe people and processes "…involved in growing, raising, or making food, and getting it to your stomach…" Their goals by the end of the 2021 Summit is to create solutions that are measurable and significant, raise awareness, make ideas to guide governments, and create stable systems to ensure the Summit's solutions.
Based on the UN website, creating solutions to food systems will also help achieve the UN's Sustainable Development Goals. SDGs are 17 global goals created by the UN General Assembly that are wanting to be reached by 2030. Most of the SDGs relate to cleaning the environment, equality amongst all humans, or building up our economy and welfare. This page here explains how improving food systems can obtain progress on all SDGs.   
8. New TV Shows
2021 will bring lots of new TV series to the table. Listed below are 7 of the most anticipated TV shows premiering/premiered in 2021 with a short synopsis along with it.
Halo: An upcoming science-fiction TV series based on the Halo video game, focusing on the 26-century war between the United Space Command and the Covenant aliens. Will be released on SHOWTIME in the first quarter of this year.
Friends Reunion:  An extra unscripted special episode of the entire original Friends cast coming together once again after a delay due to the COVID pandemic. Will be released on HBO Max in March.
The Falcon and Winter Soldier: An upcoming TV series focusing on the Marvel characters, Falcon and the Winter Soldier, after the events of Avengers: Endgame. Will be released on Disney+ on March 19.
Loki: An upcoming TV series focusing on the Marvel character, Loki. Will be released on Disney+ in May.
Bel-Air: An upcoming drama TV series based on the 90s sitcom, The Fresh Prince of Bel-Air, and the short fan film from Morgan Cooper. Will be released on Peacock in the second half of this year.
The Book of Boba Fett: An upcoming TV series focusing on The Mandalorian and other Star Wars media character, Boba Fett. Will be released on Disney+ in December.
Lord of the Rings: An upcoming fiction TV series based on The Lord of the Rings novel which focuses on the events before the book and films. Will be released on Amazon Prime Video sometime this year.
9. New Movies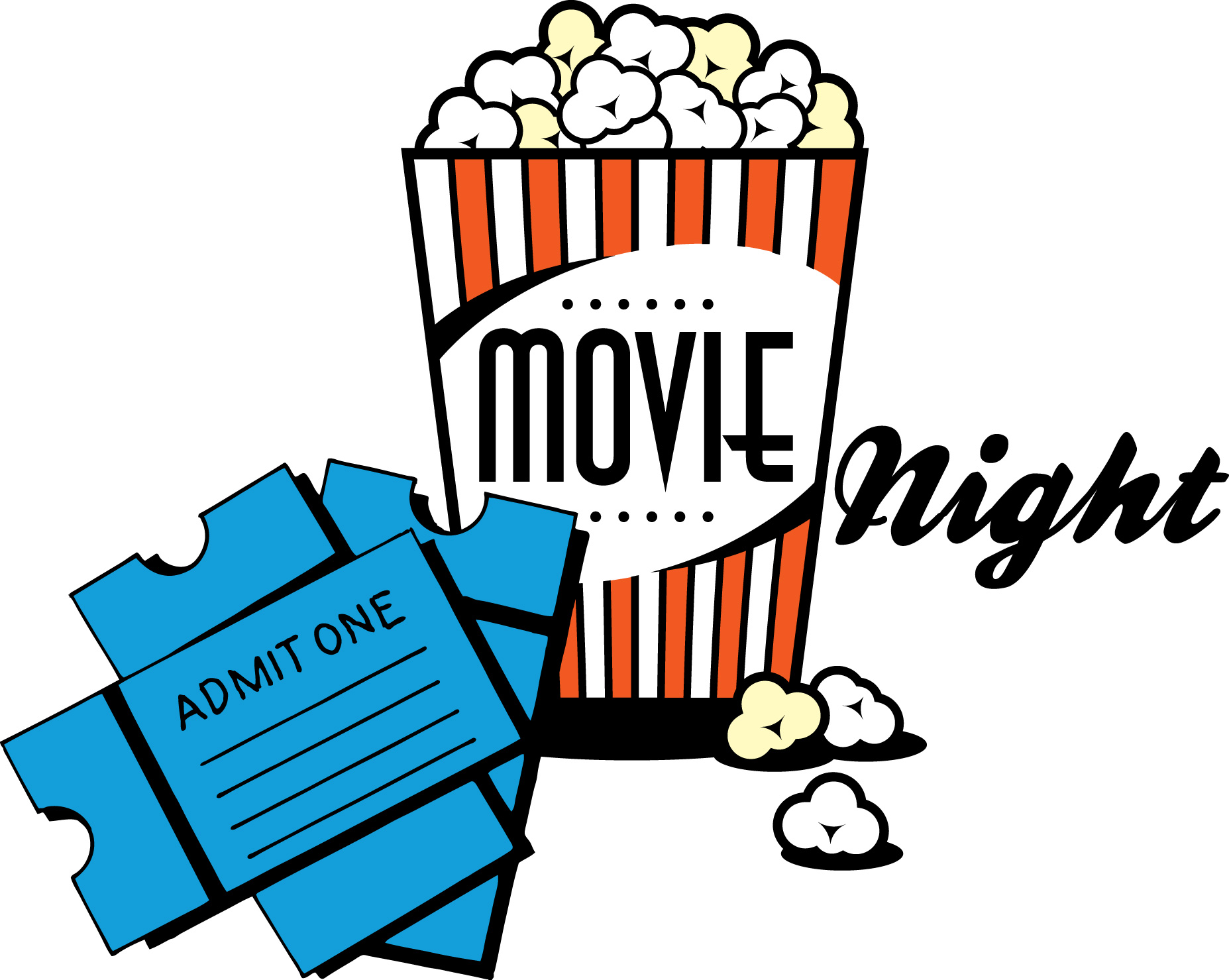 2021 will also be filled with upcoming movies so below we listed just some.
Raya and the Last Dragon: An adventure/fantasy animated movie revolving around a warrior named Raya to track down the last dragon in their world so they can defeat ancient monsters. Will be released on March 5.
Godzilla vs Kong: Another movie focusing on the battle between the well-known monsters, Godzilla and King Kong. Will be released on March 31.
Black Widow: An upcoming movie focusing on the Marvel character Black Widow and her backstory. Will be released on May 7.
Cruella: A live-action movie focusing on the Disney character Cruella and her backstory. Will be released on May 28.
And though the movie will not be released yet, it has been announced from Jim Bridenstine — administrator for NASA — that actor Tom Cruise will film in the International Space Station in mostly likely October this year.
10. New Video Games 
Last but not least, 2021 will be releasing new games. The 3 below are a few of the most awaited ones for this year.
Super Mario 3D World + Bowser's Fury: A upcoming Mario game that allows the controller to view their characters in a 3D space. Will be released on Nintendo Switch on February 12.
Lord of the Rings: Gollum: A upcoming story-driven game that circles you embodying The Lord of the Rings character, Gollum. Will be released for next-gen consoles and PC (and possibly Xbox Series X and PS5) sometime this year.
Overwatch 2: A first-person shooter game focusing mostly on PvE. Will be released for PS4, Xbox One, Nintendo Switch, and Microsoft Windows (and possibly PS5 and Xbox Series X from a port) sometime this year.
2020 has launched a LOT at us. Hopefully, these things coming this year will shed a sprinkle of positivity for 2021.
About the Contributor
Lindsay Uba, Dedicated Writer
Lindsay Uba is a new 8th-grade writer for the Westlake Observer. Engulfed in endless fiction stories and graphic novels, she also loves to sketch — specifically...